For all of us who are part of OS2O, one of the greatest satisfactions that our work provides is the daily opportunity to meet a lot of mountain enthusiasts.
In addition, like us, you usually have two common characteristics: a passion for nature and, on many occasions, an adventurous-creative-entrepreneur spirit. Our philosophy is that everyone has something to contribute and we want OS2O to be the platform that support those ideas.
How? At OS2O, new ideas are welcome as they are our opportunity to improve and innovate.
How can I get involved in the OS2O adventure? Here are a few ideas:
OS2O Team. The OS2O team has two sides: OS2O Alpine Team (Alpinism and rock climbing) and the OS2O Trail & Skimo Team (Trail Running and Mountain Skiing). If you have an outstanding activity in these sports, we encourage you to contact us so we can assess your candidacy and help you achieve your goals. Contact us at comunidad@os2o.com
PRO SALE Program. Is mountaineering your job? Do you work as a guide, guard etc? For those who develop their professional activity in the mountains, we offer advantageous conditions through the OS2O PRO SALE program to be able to equip yourselves with our products. To know if you can be part of this program, please contact us at prosale@os2o.com
Orders for clubs. If you are member of a club or mountain group, in OS2O we try to help with your equipment by offering better purchase conditions for your group orders. Contact us and we will guide you how to do it.
Colabora con OS2O. The newsletter, blog and our pages on Facebook, Twitter and Instagram are our main communication with our community. For example, since 2011, many of the definitive designs and colors of our collections have been selected by our Facebook community. We encourage you to follow us and interact with us as much as you want.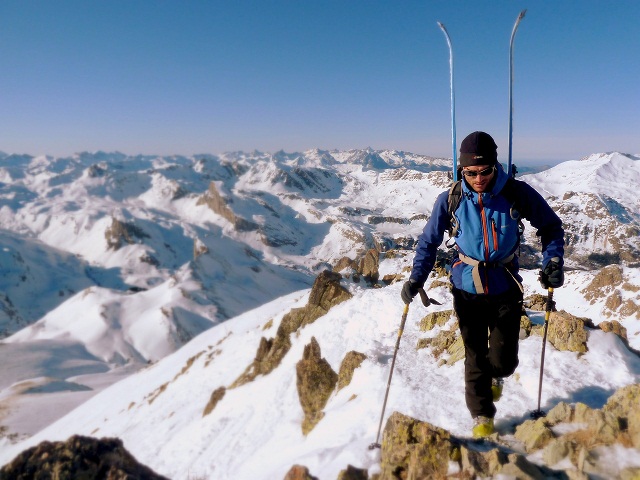 Work in OS2O. Something that also gives us great satisfaction is creating jobs. In recent years we have been expanding our internal team and we have published several job offers. As we said in the previous point, most of them will be published in our media, but you can also ask here from time to time to see what positions are available.
These were some ways in which we collaborate with our community, but there are many more. Do not hesitate to contact us at comunidad@os2o.com if you want to contribute and develop your ideas. You are welcome to join our adventure!